IS PAY-PER-CLICK MARKETING RIGHT FOR YOU
What is Pay Per Click Marketing - PPC Marketing
Pay Per Click Advertising is paid online advertising that will increase your website's visibility within the major search engines. Pay Per Click Advertising is also referred to as Search Engine Marketing.
Google AdWords
Having a professional manage your Google AdWords spend is the best way to go as they'll work on lowering your cost-per-click (CPC). Having continuous analysis and optimization of the advertising campaign will help you make decisions that grow your business.
Keyword Research
Researching the most relevant and popular keywords for the site and its products is crucial for business success. Through this method, the merchant will be able to put the product out in the market, in which the result is to gain more customers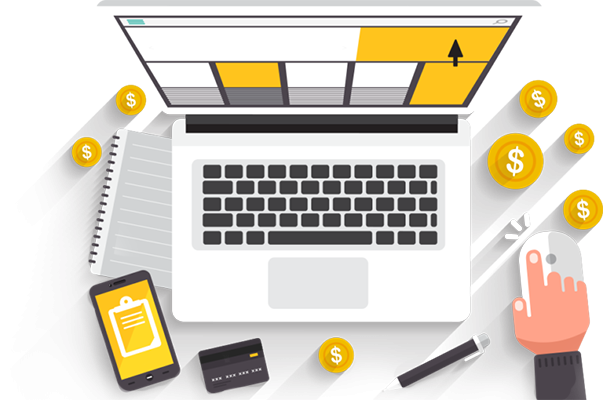 PPC ADVERTISING CAN BE CHALLENGING
The Role Of PPC Advertising
Triforce Media helps marketers strategize and execute an integrated digital media platform for effective display advertisements on the web, mobiles devices or videos. Our ad campaign solutions provide access to simple, real-time bidding from top-tier websites to buy data for: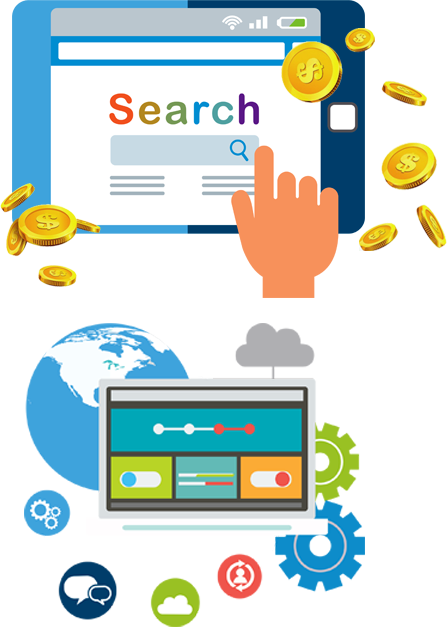 What Search Engine Marketing Can Do For You
We provide marketing services to start-ups and small businesses looking for a partner for their digital media. We work with you, not for you.
Grabs Attention of Audience at Right Time
According to research, 90% of people who search online know what they are exactly looking for. You are basically placing ads and content right in front of people who are highly engaged and looking for offers that you similarly provide.
Quick and Easy to Implement
Setting up a Search Engine Marketing campaign can be quick and easy. Even though the campaign might take time to showcase its full impact, it's actually configurable and flexible. You can set it up in just a few hours.
It is Measurable
Search Engine Marketing showcases precise tracking and in-depth analysis. This will allow you to understand things clearly and help you optimize keyword mix. By being able to measure things up, you will be able to provide more educated choices in terms of budgeting.
Raises Brand Awareness
Search Engine Marketing helps to generate qualified traffic to websites and provides an increase in brand awareness. The concept goes: the higher your service or product ranks in search engines, the more chances of consumers visiting your website. People will get more familiar with your brand.
10 Statistics about Search Engine Marketing
85% of retailers surveyed claimed that search marketing is the most effective tactic in terms of customer acquisition
In the year 2018, 86 % of spending in the digital search advertising market in the United States was on Search Engine Marketing.
More than 1 billion search queries made monthly on Facebook.
Google holds 67.6% of the search engine market share in the U.S. Bing comes in at second with 18.7%.
When it comes to Google search volume, financial topics spike during the start of the year. Searches about travel increase during summer and searches about retail boost up during the holiday season.
19% of brand marketers actually expect to expand their paid search investments the following year.
93% of online experiences actually start with a search engine.
Search is the number one provider of traffic to actual content sites and beats social media by 300%.
In the United States, over-all search spending grew by 9% each year. Majority of the increase is caused by click growth.

Tell us about your project
Our team of professional SEO experts is the perfect partner for a successful business partnership.